Coinbase announces international transfers via XRP and USDC
Recently Coinbase announced the launch of a new service for interested international customers. Specifically the ability to send and receive payments internationally between Coinbase accounts, using XRP or USD Coin (USDC).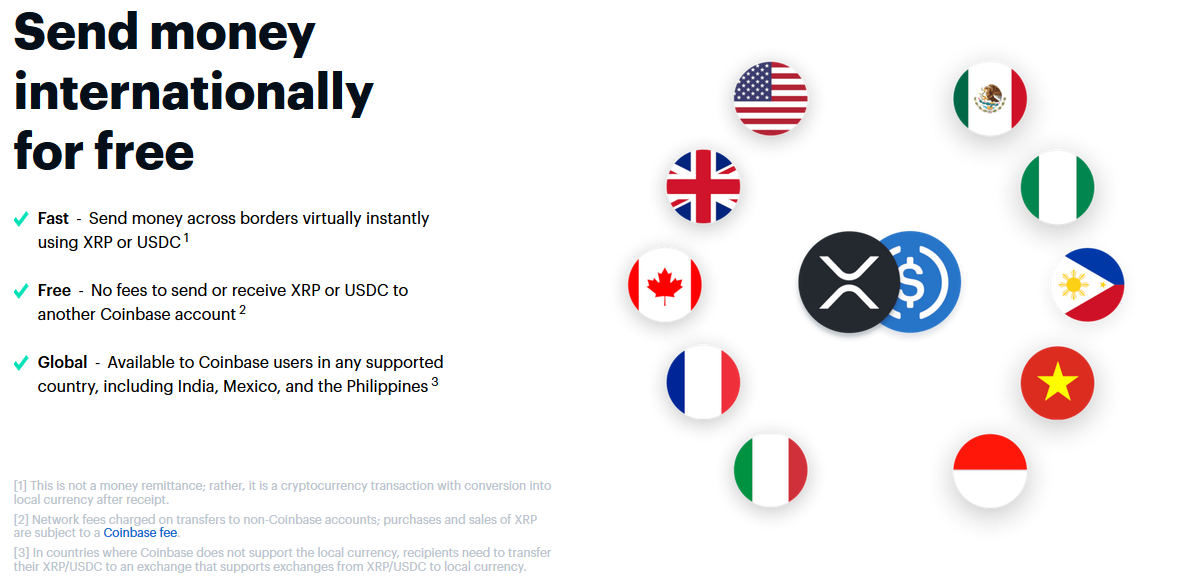 There are of course some caveats to the service, as you can see in the corner of the image above. For one, Coinbase makes it clear this is not a remittance, it is merely a crypto transaction between two Coinbase customers. It is then up to the customers to transfer their funds to their local currency, if they so choose.
Coinbase is also quick to point out that in some areas, they may not support the local currency at all. In these cases, it is again up to the customer to find an exchange that deals in their chosen currency.
Curently only XRP and USDC are supported for this system, and if the transfers go to non-Coinbase wallets, transfer fees will apply.
This could be a great new solution, for some at least. It can offer many of the conveniences of some of the fastest international financial transfer systems, but also be relatively simple and unregulated. Will users jump on board? Stay here with Chepicap to find out!